Your neighbours are your strongest resource during an emergency, large or small. Connected neighbourhoods and communities are more resilient and recover quicker following an emergency. 
Here are some ways to connect with your neighbours and be better prepared:
create a neighbourhood map and identify a muster station, people with pets, skills and resources, and anyone who may need extra help
organize a first aid course or book a free emergency preparedness workshop
create a neighbourhood tool library that you can share every day and during an emergency
save money by bulk purchasing emergency supplies and kits together
organize a block party that provides emergency preparedness resources, materials and games to share
Neighbour Hubs
Neighbour Hubs are public gathering places that provide emergency resources for neighbourhoods in Victoria. They include solar charging stations, bulletin boards, local emergency information and storage for emergency supplies. These amenities are built into public seating on local streets.
Read the Neighbour Hubs Information Guide [PDF/2.9MB] to learn how you can bring one to your neighbourhood. 
The Leonard Street Neighbour Hub is located at the corner of Leonard Street and Cambridge Street, near Beacon Hill Park.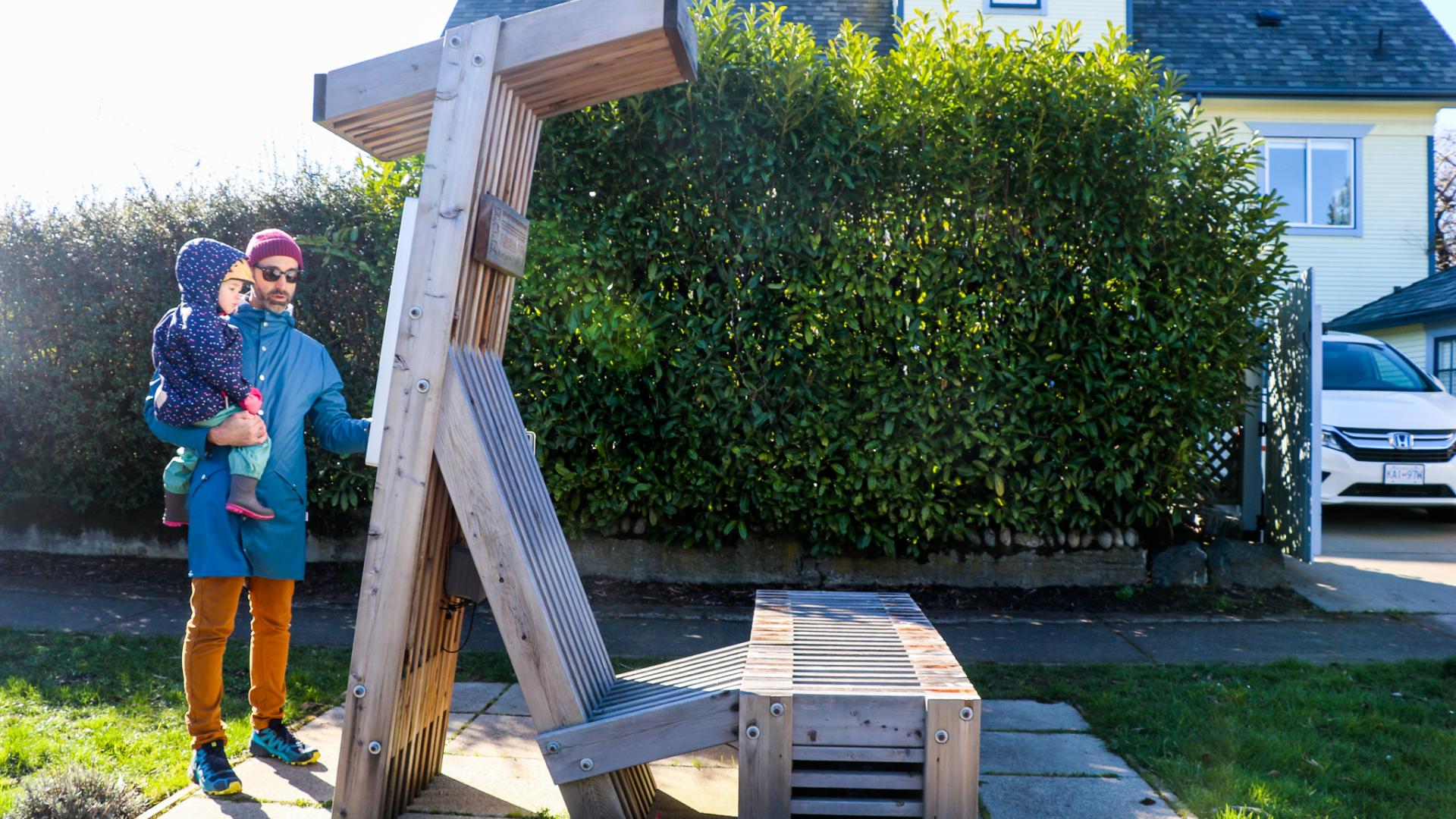 The Harbour Road Neighbour Hub is located on Harbour Road, near the Tyee Road intersection. 
The Kings Road Neighbour Hub is located on Kings Road, in front of the Wark Street Park. 
Emergency Reception Centres & Group Lodging
In the event of a major emergency, the City will open reception centres and group lodging facilities for people who have evacuated their homes and have nowhere else to go. Depending on availability and the type of incident, these may be set up in community halls, recreation centres, churches, gyms and schools. The City will provide cots and blankets to accommodate evacuees, if required. 
Reception centres are run by community Emergency Support Service volunteers through the City. The City will provide relevant information on its social media channels in the event of an emergency.